GlobalSign SSL Certificate Reviews
The best way to protect your website
GlobalSign is an internet certificate authority which offers a wide range of security service solutions to its customers and provides special techniques to safeguard companies of all sizes. Being founded in 1996 and now the fourth largest SSL certificate provider, it offers SSL security to more than 250,000 domains across the globe.
---
Pricing
There are a number of SSL certificates that are being provided by GlobalSign at an inexpensive rate so that you can choose the most appropriate one according to your needs and preferences. The Extended validation or EV certificates offer extensive protection to the website of your business and GlobalSign gives you only 1 EV option.  It offers you 1 supported domain, the warranty of $1,500,000 with price starting at only 899$ per year.
---

Good   
24/7 technical support

A team of specialized support assistants

Customer support tools, including live chat

Good security features

Plans are very in comparison to some competitors

It's super easy to use
---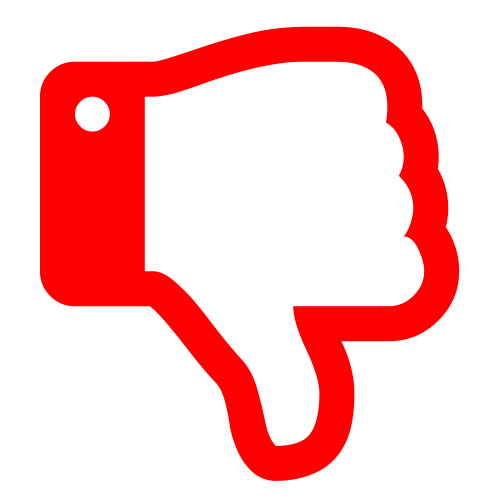 Bad
The customer service team gets mixed reviews.

Expensive plans compared to plans offered by many
---
GlobalSign SSL Pricing Plans & Price List
GlobalSign does not only reduce the security costs but it also helps in increasing productivity as well and this is the major reason why this hosting provider has won a number of awards. Reliability is one of the strongest pillars on which your company is able to build a strong bond with the customers. Regarding the same, you can fully trust GlobalSign so as to secure the internet community and provide the best security solutions to its clients.
---
All Products
SSL
Solutions
Enterprise
SSL/TLS Certificates
Authentication & Access Control
SSL/PKI As a Service
Document Signing
S/MIME for Email Security
CloudSSL
Secure Email Certificates
PKI for Mobile
GlobalSign IoT Identity Platform
Code Signing Certificates
PKI Automation & Integration
Developer & Technology Partner Programs
Authentication Certificates
Trusted Root
GlobalSign IoT Edge Enroll
Managed PKI
Timestamping Service
Individual
SSL Certificates
---
GlobalSign is More Than Just Security
You can also enjoy unlimited SSL server licensing, site checker installation verification and a number of other benefits that are provided by GlobalSign. All your secured web pages go through a daily scan to ensure proper safety of your website and the extended SSL certificate also offers some features like uptime monitoring, Facebook protection etc. A trustworthy name in the market and top-quality services is what makes GlobalSign stand out from the crowd and the first priority of many corporate giants.
---
Multiple Choice
---
On the other hand, OV or Organization Validation certificates give a top level of assurance by authenticating the identity of a company with also the option of a wildcard. With the issuing speed of 1-2 business days and the seal of SSL certificate on site, it might prove to be the excellent option to have.
---
GlobalSign Performance
GlobalSign has a network of more than 140,000 customers and there is no wonder why it is a perfect choice for your company to have a secured website. It is totally committed to the constant modification of their products and services so as to satisfy its consumers by providing the best services.
---
---
Get the Biggest Discount!
Need to make a decision fast? Click below for the maximum discount today:
When it comes to the Domain SSL certificate, it is your most suitable option for basic levels of security while for higher credibility, the option of Organization SSL certificate is the best one. Similarly, the extended SSL certificate of GlobalSign offers the greatest level of security for your website. Since GlobalSign only deals with site validation and not other software products, the chances of its continuous improvement in the same line so as to stay ahead of its competitors is quite high. If you get an SSL certificate by GlobalSign, there is no chance for your website getting into the danger of hacking or other online threats.
---
List of Websites Using GlobalSign
---
---
| | Company | Domain | Alexa Rank |
| --- | --- | --- | --- |
| | vk.com | https://vk.com | 15 |
| | Outlook.com | https://outlook.live.com | 17 |
| | Twitch.tv | https://www.twitch.tv | 34 |
| | AliExpress | https://www.aliexpress.com | 47 |
| | Imgur | https://imgur.com | 64 |
| | CNN | https://www.cnn.com | 108 |
| | SoundCloud | https://soundcloud.com | 109 |
| | The Guardian | https://www.theguardian.com | 141 |
| | Etsy | https://www.etsy.com/ | 176 |
| | Forbes Magazine | https://www.forbes.com | 260 |
---
---